...Minimum Time!
[FNAME]
I hope you have been enjoying the FREE Seven Lesson Instant
Pressure Point Self Defense Course I've Been Sending You.
Lots more where that came from... So...
Let Me Ask You A Question.
Ever Seen Those So-Called Pressure Point Knockouts on YouTube?
Ever Wondered IF That Stuff Was Even Remotely Real or Even Possible?
How Much More Confident and Relaxed Would You Be IF you knew how to defeat  even the largest attacker using just a few well placed pressure point techniques?
How many times have you been learning or practicing a particular move in your martial arts and you found yourself saying...
Or 
"This wouldn't work in a real self defense situation."
Or 
" I have GOT to find something that works for me,
...that I can use right now!"
Or maybe,...
Have You Ever Just Plain Intuitively Felt That There Might Be Something Missing In Your Martial Art, something That  COULD Give You The Edge You Really Need, When It counts the MOST?
Skills That Would Let You...
 Punch and Strike Faster and Easier
 Hit Harder and With More Stopping Power
 Evade and Escape Grabs Locks and Throws More Easily
Quickly Incapacitate A Larger More Powerful Opponent FAST!
IF any of the above sounds interesting to you then I would like to personally invite you to Special 3 Day Martial Arts Training Intensive I'll Be Co-Teaching With World Renown Pressure Point Expert
 Grand Master Chris Thomas 9th Degree Black Belt,
Worlds Leading Expert on Pressure Point Techniques and Hidden Self Defense Applications in the Asian Martial Arts And I will be revealing...
"Secrets of Internal Power"
Self Defense Super Charger Seminar"
This course will not only teach you the worlds most effective pressure self defense applications but give you a powerful set of Proven, FAST and EFFECTIVE  And Practically Unstoppable Ways To Maximize Your Self Defense and Martial Arts Abilities In Minimum Time
---
The Secret History of Pressure Points In The Martial Arts
...And Why It Doesn't Matter Any More!
For centuries the most deadly self defense techniques were secretly hidden and buried deep within the traditional martial arts kata, aka forms.
Kata's were exactly how oral secrets of the martial arts were preserved and kept secret at the same time. and there was and still is in fact, a code that lets you quickly unlock the most devastating and deadly martial arts moves in just minutes.
But unless you know what to look for and questions to ask, the secrets will remain locked away from you forever.
Now The good news is...
You Don't Have To Spend 10 years learning endless forms and "dances" to be able to use pressure self defense techniques effectively.
In Fact You Can Be Come Extremely Skilled And Capable of Protecting Yourself in a VERY Short time When You Follow The Secret Internal Power Training Methods We Will be Sharing With You During This 3 Day Pressure Point Self Defense Certification Seminar!
If you have ever tried to use your martial art against someone significantly bigger than you and discovered it didn't quite work the way it was supposed to...
I feel your pain because it used to happen to me too!
Not only will you gain instant access to the code, you will also learn the one thing all great martial arts masters knew about.
The Precise and Deliberate use of pressure points of the human body.
In this exciting 3 Day Secrets of Internal Power/Self Defense Super Charger Boot Camp You'll be given a first class training in the art and science of pressure point fighting and internal power skills where you will quickly discover the precise methods to:
Use Pressure Points And Other Body Weaknesses To Escape From Any Hold
(you'll learn a super simple secret formula of movement that shows you exactly how to escape, counter or reverse practically any hold, or joint lock)
Become Instantly Immovable or Un-liftable  At Will!
Without practicing 30 years of Qi Gong That Might or Might Not Work!
(When Grand Master Thomas Showed Me This I Was Beyond Impressed!)
Increase the Effectiveness Your Personal Martial Arts Techniques by as Much As 80% or More.  Not Just With Pressure Buts But Other Proven Mind/Body Training Methods For Tapping Into Your Real Inner Power and Natural Fighting Abilities.
Gain More Self Confidence In Your Ability To Use Your Art More Effectively
These Secret Training Methods Are Practically Unknown Outside of a Few Elite
Martial Arts Masters, and None of them Have All of the Secrets You'll Be Learning
During These Three Days.
Learn How to Subdue a Bigger Stronger Opponent FAST...
Its every martial artists or small persons worst nightmare. being attacked by a stronger, larger, younger, attacker.

These three days could show you precisely how to take down that larger stronger younger attacker faster than you ever thought possible.

MIND HITTING: How to use psychological pressure points and combat hypnosis to defeat your attacker -

The Last Place An Attacker Ever Expects You To Attack Is His Mind, You'll learn powerful psychological principles and neurological triggers that can literally cause your opponent to "FREEZE"  In His Tracks, or even Automatically Miss You When He Moves To Attack.

Based on Secrets Discovered By The U.S. Military During The Korean War and Also practiced by the Ancient Samurai of Japan and The Chinese Boxers of Old.
INVISIBLE THROWS: How to use skeletal pressure points to easily make your assailant fall flat on his face or back with practically zero strength, and regardless of their size.

Not all pressure points are "nerve points" one of the most powerful classes of pressure points that work on everyone are proprioceptive pressure points that can put your attacker on the ground and in a vulnerable position in less than one second.

They are safer and more reliable than nerve point attacks and allow you an instant advantage to finish the attacker or simply escape.
INSTANT PRESSURE POINT KNOCKOUTS:  Seriously injure or otherwise incapacitate your opponent with seemingly very light attacks to vital nerve points of the human body.

These Secret pressure point attacks usually leave no visible marks and thus no evidence of wrong doing.
And That is Just A Small Sample of the Incredible Secrets You'll Have After You've Attended Our One-Time Only Secrets of Internal Power - Self Defense Super Charger 3 Day Boot Camp and Certification. - And Space Will Be Limited To Insure Each Student Gets The Personal Attention They Need...and they are filling up fast.
Just Click Here To Save Your Spot Before They Are All Gone.
The Bottom Line Is This:
If you aren't using these Pressure Point and Internal Power Secrets in your art,  you are not tapping into half the power and effectiveness you could be having and that leaves you with an extreme disadvantage against larger, stronger more determined attackers.
Styles and Ranks Don't Matter!
Everyone Is Welcome!
When Grand Master Thomas and I decided to Openly teach these hidden methods we made a conscious decision that we would share them with everyone who wanted to learn them regardless of age, gender, race, rank/skill level or style. 
These methods work completely independently of any martial arts or self defense system but the best part is they do work synergistically within every martial art or self defense style.
It doesn't matter if you study karate. kung fu. aikido. jujitsu, systema, krav maga, kali escrima,  or any of the multitude of Mixed Martial Art and Hybrid Styles That exist.
This seminar is Safe, Friendly, Fun and Easy Introduction to the ancient and deadly art of pressure point self defense.
We will take you step by step into the why, how and what of using pressure points and how to integrate this secret knowledge into what ever art you practice...
... in fact even if you have no experience in the martial arts you will quickly and easily learn how to use these techniques to protect yourself and your loved ones.
FAST!
I'll be honest with you, you can buy all the books .and video tapes you want to, but without guided hands on practice and feedback, YOU WILL NOT Learn How To Use Pressure Points Effectively.
In this seminar we will go over special drills and point location, angle and direction that will give you instant access to these powerful pressure point striking and grappling techniques.
This is a Rare Opportunity To Learn REAL and Valuable Secrets of The Martial Arts.
I don't hold these special seminars often and spaces always fill up fast. So we are going to limit this seminar to the first 25 people to rsvp.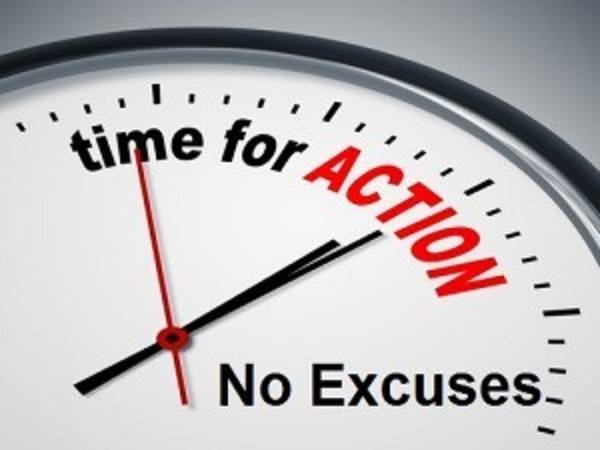 Sign Up Now To Be One of the Lucky 25
Who Gets Their Hands on This Very UNIQUE Information.
Seriously, If you are looking for the Golden Ticket To Upgrade Your Martial Arts and Self Defense Skills To The Next Level...
This Could Be The Most Important Training You Ever Attend.
Only A Few Seats Left Jump On This Now before Someone Else Gets
Your Spot. 
Talk to you soon.
Sincerely,
Your Friend,
David L. Snyder L.Ac. MAOM, Dipl. O.M.
Grand Master, 9th Degree Black Belt
Ryukyu Kempo Karate,
PS: If you have any questions Please feel free to give me call at 858-947-8382 
PPS: First 25 People To Register Will Receive a Super Surprise Mystery Bonus Worth $1950.00