...World Class Master of Hypnosis!
Are You Ready To Take Your
Hypnosis Skills To The NEXT Level?
Discover The Power of Real World Hypnosis!
Dear Hypnotist/ Neuro Linguistic Programming Enthusiasts!
Do You Want the Ability to Hypnotize Anyone,
Any Time?
Any Place?
For Any Reason... And The Confidence To KNOW You Can Do It?
Then Keep Reading!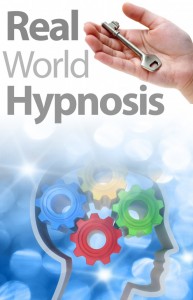 Secrets of Instant and Rapid Inductions
Remove Pain, Fear, And Limiting Beliefs in Minutes
Dissolve the Blocks To Your Success Tap into The Laws of Attraction
Build a 6 Figure business Helping Others and Yourself At the same Time
Discover the Most EFFECTIVE Hypnosis System On The Planet
Conversational Hypnosis
Non Verbal Hypnosis
Advanced Mind Body Methods for Deep Permanent Powerful Change
Holographic Regression Technology and Mind Control Theory
REAL WORLD HYPNOSIS
5 Day Hypnosis and Hypnotherapy Certification Intensive
June 21-25, 2017
Peterborough United Kingdom 
SPACE IS LIMITED FIRST COME FIRST SERVE BASIS
THIS IS THE ONLY UNITED KINGDOM TRAINING FOR
2016.. DON'T MISS OUT!
Call Me At 858 -947-8382 or Email Me If You Have Any Questions.
EARLY BIRD HALF PRICE REGISTRATION EXPIRES
JUNE 1, 2017 11:59 PM
Reserve Your Seat Now Before They Are All Gone!

Talk to you soon.
Sincerely
Your Friend,
David
PS: IF the link is gone when you get there it means
We Have Sold Out.
       Jump In Now before its too late!
Here is the Link Again