[av_textblock size='' font_color='' color='']
What would you be able to accomplish if you had the ability to spontaneously hypnotize a person...
... or even a group of people at the drop of a hat?
How Much Fun Would You Have?
How Confident Would You Be?
What Level of Business and Personal Success Would You Enjoy?
What Would It Feel Like To Know You Have The Power To Rapidly Help Other People At Will...
Yup...
Easily One of the COOLEST Benefits of Knowing And Really Understanding The principles of STEALTH Hypnosis is the
ability to Just Instantly...
Riff Unstoppable, Irresistible Hypnotic Language and Create New Hypnosis Techniques that REALLY Work...
... At Will,
...in Real Time!
... At the EXACT Moment You Need Them!
In fact its actually one of the most fun aspects of what we do at our live events.
You Might Want To Seriously consider coming to our next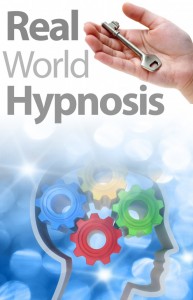 UNITED KINGDOM STUDENTS CLICK BELOW!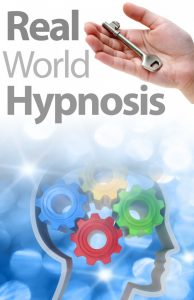 In the mean time...
Enjoy Today's FREE "quick and dirty" Lesson on Improvised Conversational Hypnosis, That I created on the fly,
...taught and shared with the group on the spot for rapid  emotional clearing,
This Process Works well for many types of physical pain issues too.
The best part is I actually explain the principles that go into it so you can create instant hypnosis techniques too.
Please like and share this if you found it useful and by all means
And If You Haven't Grabbed your limited edition copy
of my Ground Breaking  STEALTH: Hidden Laws of Attraction
HERE

You are really selling yourself short.
Watch the lesson multiple times because I really layered a lot of high level rapid hypnosis principles into it.
Let me know what you think.
Your Friend.
David
---
Transcript of Today's Video For You
---
0:04
article
0:12
that's right up that's actually a good
0:17
are you that actually computer
0:27
that has in an intensity scale love one or two
0:32
something that's just annoying as we feel it
0:36
point to it his religion which reach and grab it
0:42
holding your hand in front here now
0:46
using your imagination now which imagine right in front of you there's this big
0:52
just like the 1i have a prime taking smacking on the board something splat
0:57
reach down grab your Acer
0:59
maybe sometimes sometimes internet spray on stuff to get really really dumping
1:03
fixed up spray it and white of knows what happens the feeling in your body
1:25
I me too notice that one way right
1:31
same principles right point to where you feel it reach and grab it
1:36
I do we dance we did you spend years
1:40
or to just put on the board yeah these
1:47
something else raise something your unconscious mind understands that
1:51
in understanding embracing something
1:55
anytime you can tap into universal metaphors that your unconscious mind
2:00
you get rapid transformation because you unconscious mind already
2:04
understands what to do we can I can talk about your session
2:07
can we did a session with bar yesterday
2:10
I and I know partially and energy so we did a lot of
2:14
we have a process you learn call universal solvent where's
2:18
energy flows into the top of your head saturate everything done
2:21
you re evolved in this and I did something different with her
2:26
I said now some time and %um
2:29
work with peroxide no need for peroxisomal
2:32
is when she notices the energy flows in
2:36
find those places in your body where just like proxy can feel it
2:43
she commanders her top yeah
2:52
lot a visualization but it's in combination with can statics
2:57
has there has to be can be me
3:00
but it has to be a many times when you do a lot of these
3:04
you can that things the panels or chin
3:07
I can be making it could be strong more you could really get into the process
3:12
more more deeply you gonna get change there's party might I'm
3:16
few actually doing this strong at
3:19
this is about you now share something with you
3:23
as nominee doing a vibrational influence
3:27
thank right you know how we're talking about this absorption and
3:31
acting out things to you now been some the most advanced
3:36
level forms a chi gong when you deal with elemental energies
3:40
you actually start acting like a flame
3:44
like water so when I was working with this one too young master
3:48
you start teaching about fire dragon chingon or water chingon
3:52
one is exercise is worth just and just be fire
4:01
that weird in train can on
4:05
you can find and you delve deeper into the mystery
4:08
that getting the body engage his
4:12
keen to making things happen but your
4:18
self-conscious Altima
4:22
is the change nothing wrong but
4:25
to the degree that you can use go
4:28
just like when can at Tony
4:33
if you play pretend or fantasize when you were a kid
4:36
really got into it you can have anyone
[/av_textblock]
[av_comments_list]