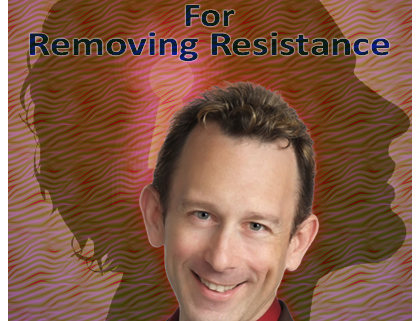 Psychological Tricks and Mind Control Skills
For Removing Resistance!
Instagram - https://www.instagram.com/tv/CLLcJkzHAAy/
In This Video You'll Discover -
Mind Control Skills Psychological Tricks For Removing Resistance Conversational Hypnosis Tips
You'll learn powerful psychological tricks to rapidly remove resistance to perceived persuasion and even get people to actually want to do the things they just proclaimed they didn't want to do.
This is one of most powerful videos on how to get around any kind of resistant top your influence you may encounter allowing you to quickly
- Reprogram your subconscious mind,
- Apply the hidden laws of mental dynamics and Mind Power Codes That Allow You Take
Control of Your Mind and Neurology
- To Get Rid of Negative Emotions,
- Remove Blocks To Success.
- Create Lasting Connections and Relationships With Other People
- and Literally Magnetize Yourself To Attract The Things You Want.
If you like this video please post your comments and questions.
We do try to answer all polite questions as quickly as possible.
To Get Signed Up for Classes With David, Check out Our Related Products here!

For the next video in this play list go here -
FREE CONVERSATIONAL HYPNOSIS CLASS
Instant Conversational Hypnosis Los Angeles NLP POWER
https://youtu.be/MLW3j0XhUJI
... and when you are ready to take your hypnotic influence skills to the next level be sure to check out our amazing FREE Video Series
FORBIDDEN Secrets of Conversational Hypnosis!
Just Click the Link Below To Begin Learning Now, It's 100% Free
Forbidden Secrets FREE Conversational Hypnosis Course
http://www.nlppower.com/influencecourse
-~-~~-~~~-~~-~-
Want More People Reading Skills Check Out Our FREE YOUTUBE Channel
https://www.youtube.com/channel/UCdx6qLwpc98iDoNe-7BGHdA
-~-~~-~~~-~~-~-
To Learn About Upcoming Events Webinars and Other Training Opportunities Check Out Our Website at http://www.nlppower.com/events/list
https://www.nlppower.com/wp-content/uploads/2021/02/IGTV-Removing-Resistance.png
654
420
Traci Snyder
https://www.nlppower.com/wp-content/uploads/2016/07/NLPPOWER-LOGO-2-300x62.png
Traci Snyder
2021-02-11 21:02:20
2022-01-03 03:40:27
Psychological Tricks and Mind Control Skills For Removing Resistance!
https://www.nlppower.com/wp-content/uploads/2016/07/NLPPOWER-LOGO-2-300x62.png
0
0
david
https://www.nlppower.com/wp-content/uploads/2016/07/NLPPOWER-LOGO-2-300x62.png
david
2020-02-21 08:05:24
2022-01-03 03:41:51
The Gift – Tom – Healing Emotional Pain and Reprogramming The Subconscious Mind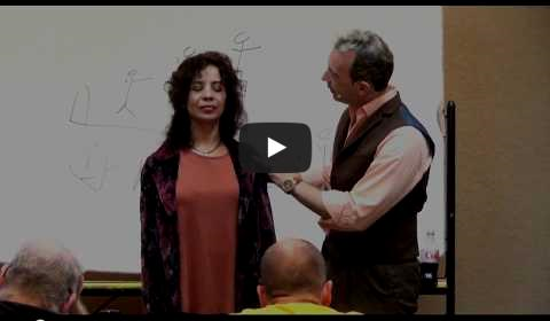 Seriously, take notes, understand the process, see the proof.
After you watch it a few times and see how this can work...
I've talked about personality transformation before.
But I really wanted to touch base with a new approach,
right here, right now, today only.
Why?
Making modifications to our personality is a sticking-point
I see so many people hula-hoop with.
And when I say hula-hoop…
That's not a good thing.
You see, with personality change,
if it's not done right -- we can get stuck in a never-ending
loop of temporary changes and resets.
Like a hula-hoop —
We then go around and around.
Over and over.
Working on the same thing again and again.
And that's not personality transformation.
That's personality stagnation.
Let's solve that.
Here's how….
I've bundled up two videos and developed a strategic protocol
to install new personality traits, characteristics, attributes
— whatever you want to call them.
You'll be able to install, upgrade, and automate these new
portions of you so that they — BECOME THE NATURAL & AUTOMATIC YOU.
Ready?
Now, when you watch video #2 — close your eyes, and know I am speaking directly to you. 
Go ahead. Do it. 
You will see… 
Rapid Results. 
Personality Transformed. 
A New You. 
Right Here.
Right Now.
Today!
Sincerely,
Your Friend,
 -David
P.S.
The best tactics and tools are completely worthless if they are not put to use. I think I heard one time that "knowledge never utilized is the same as knowledge never known." 
If you want to make sure to use what you're learning then click here and checkout this.
I won't tell you what it is.
But inside… we not only learn tools to convert our personality and master our emotions -- we then use these powers to supercharge our relationships. We don't just learn ABOUT it. We DO it, we USE it, in our EVERYDAY life. 
And then… it becomes automatic. 
And then… it becomes you. 
And then… it is you. 
And then… what else will you be able to do?   Click here
https://www.nlppower.com/wp-content/uploads/2020/01/Picture1.png
413
550
david
https://www.nlppower.com/wp-content/uploads/2016/07/NLPPOWER-LOGO-2-300x62.png
david
2020-01-21 11:08:28
2022-01-03 03:41:52
Psychological Techniques for Become Naturally & Automatically You (2 Video Series)
https://www.nlppower.com/wp-content/uploads/2016/07/NLPPOWER-LOGO-2-300x62.png
0
0
david
https://www.nlppower.com/wp-content/uploads/2016/07/NLPPOWER-LOGO-2-300x62.png
david
2016-08-04 21:53:31
2022-01-03 03:42:53
Hypnotherapy Class: Case Study the Story of "Amanda"
https://www.nlppower.com/wp-content/uploads/2016/07/NLPPOWER-LOGO-2-300x62.png
0
0
admin
https://www.nlppower.com/wp-content/uploads/2016/07/NLPPOWER-LOGO-2-300x62.png
admin
2016-05-20 13:37:50
2022-01-03 03:44:25
Pressure Point Crash Course – Intro