Learn Hypnosis Online - Hypnosis Lesson 2 - General Negativity Clearing Hypnosis Technique-
"The Grey Room"
Real World Hypnosis Sneak Preview Lesson 2: The Grey Room.
WARNING: This Offer Closes in
(Open Now)
I absolutely love the Grey Room, and all of my students do too.
Why...Because the Grey Room Is a powerful multi-purpose hypnotic negativity clearing technique. I've used this in medical hypnosis conditions, anger, trauma, and many other situations.
Its extremely versatile and can be used as a staging technique or a primary hypnotic intervention.Pay very close attention to the emphasis on somatic engagement. When you get the body involved the unconscious mind has no choice but to believe.For more information on the complete system of hypnosis we offer be sure to check out:
I've included a rough transcript below to make things a bit easier for you to follow. By you can also follow along with the demo and do the grey room for yourself right away to start clearing out the garbage you've been carrying around.
In Fact, If you want to follow along with just the Grey Room Demo and Skip the Lecture and Explanation Part Click The Link Below
And when you are ready to upgrade your hypnosis skills and get access and training in the Complete System of Hypnosis We Use.
I highly encourage you to reserve your seat for our next live Real World Hypnosis: Hypnotherapy Certification Boot Camp. Especially The one coming up in September 26th Through September 30, 2017, , because it focuses on what we call the "identity by design" silo, which includes some amazingly powerful "personality changework" methods.
Transcript Below.
0:00
and so grey room is very very similar in certain respects
0:03
to the energetic spinning technique
0:07
basically you have a person
0:10
pretend to go into a trance you have them going to a place that's safe
0:15
feels like home deepest transceiver been there in a place where
0:19
any change in a care must in fact become their new reality
0:22
as they enter the room they notice in the center the room is a glowing
0:28
fire the beautiful roaring flame
0:32
the wall there and don't shake the room the walls are beautiful pearly grey
0:38
nice neutral think you know says you look around the room
0:43
on a wall or bits of paper and some pool
0:47
some pieces of paper represent all the positive experiences in
0:51
other pieces a paper are in a different color
0:55
and they represent the less than positive experiences
0:58
things you know about things you don't know about
1:05
and what you do here's if
1:09
me I recommend for the first time he guided through this exercise so I might
1:12
actually guide you all through it
1:13
just so you can play with sound effects are important
1:18
the more you can read the can verify the experience
1:22
the better is what I want to do is as you walk into this room and what you
1:27
touch one of those pieces a paper that are
1:30
a less than positive experience as you reach at you i watchin I was wearing
1:34
your body feeling and when you're ready to finally be rid at
1:38
you I want to reach out I want to rip it off the wall
1:43
short of one knows how that feeling your body stores
1:46
change now crumpled up measured from what I want to know this how
1:51
feeling your body changes even more and when you're really ready
1:55
wash a walkover thrown in the fire
1:59
wash notice what happens at least
2:03
dislike bill happened you already did and
2:10
in the experience right you wanna be really good at this take an acting class
2:15
as actors are trying to do but I'm teaching
2:19
did signed it April how did your world and suck you into their
2:23
all the tools and wrong are hours to make your life exactly what you wanted
2:28
once they know that process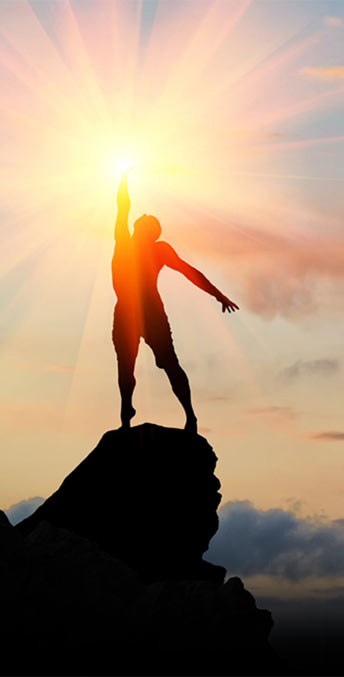 haven't walken couple times through it noticing a change
2:36
and I'll feel him go now it's not a question of
2:40
if they change is how much are they gonna feel doesn't matter the
2:44
unconscious mind understands the process
2:46
I we hold fire as we know it positive housing at DD
2:52
to the people in the great room need to know what those things are
2:55
now some don't know they are some not just got a bad feeling the pick it up
3:00
started up the minute they start manipulating the feeling with their
3:04
will start manipulating its promotional a semantic level
3:08
it'll start to change because all the
3:11
Helen areas have your brain are being activated and focused on the same
3:15
process are you is never here doing one thing party with no we're doing
3:19
something else warning about your laundry
3:20
everything over here working on this one thing
3:23
all your channels are focused you have maximum absorption once we have this
3:27
we go through a weekly now each and every less than positive experience
3:33
thrown in the fire will burn about the release and free that energy noticing
3:37
how good we feel after each successive
3:41
toss and I just want to take however much time you need the time you have
3:46
to go through that process and money you know it's complete when you know your
3:51
purged healthy and better than ever before completely free all that
3:56
this replace your finger Niger had let me know will continue with the next part
4:01
I'm now if you do yes
4:04
question up okay if you're doing this by yourself
4:08
just see it the in the room
4:11
acted out are times when I was first play with this I would walk out
4:15
move the furniture and I roam walk in the door and i'd see the Grail
4:20
and I'd see the fire pit not walk alone I tear shit up
4:23
throat the fire huge you change
4:27
time the more you get the meat suit involved
4:31
the more absorption you create I use this to pass a
4:34
a between i'ma note we nice
4:37
Chinese massage how I have final exam I had to do and I had had a chance to
4:41
practice my techniques
4:42
so how am I gonna on the list so i'd like
4:46
15 minutes before a scheduled to go answers I saw remembering their
4:51
tried remember the shoulder routine and I need to do
4:55
it was a comment so just imagine it was a body that I just read to and work
4:59
and the first couple within the first minute or so I knew I was acting shot
5:03
I'm working on somebody seven minutes goes by and I just gave this guy for
5:09
and I don't know why what's
5:13
okay past test like white colors
5:17
the justification I knew exactly what I was doing
5:20
your unconscious mind is wired this way
5:23
you have your neurologically hard-wired for spatial memory
5:28
it is easier for you to memorize thing spatially than any other way
5:32
anybody have a technique called the memory palace
5:37
it's based on spatial memory because that's how we survived
5:43
to evolve in our society we had to learn more things are
5:46
how far away they were all that other stuff we are hard-wired for
5:49
so anytime we use spatial metaphors
5:53
it has more impact was neurologically than if you just use
5:57
something that is just words
6:00
make sense and if you act think if you look in that hologram
6:03
and you're going through the motions the unconscious mind doesn't know the
6:07
difference in it doesn't care
6:09
because it that's the language that your unconscious mind speaks in
6:14
for lack of a better word speaks imagery and speaks in feelings
6:17
words the last thing he pays attention to K
6:22
once all the red she's gone machine is a technical term
6:27
all the positive experiences begin to expand into glow
6:31
growing stronger and stronger when every breath you take an every beat of your
feeling you with an inexhaustible energy building your self-esteem
6:39
feeling yourself work making me feel so much better about yourself and ever felt
6:43
giving you all the energy courage strength and whatever else you need
6:48
to get the things you want and move forward in life by your standards in
6:52
I know how to worry about the word so much you know the right words for you
6:58
that's all that matters make sense
7:01
the late the energy coming from what's left spans but
7:04
fills the room I wallpaper the energy grows more intense grows stronger
7:08
becomes a never-ending source and must supply up whatever you need
7:12
to get what you want
7:16
so what have we done in that one movement anchor
7:20
jet engine at the anchor harsh
7:24
rev up the engine right
7:32
now whatever change what we do from this point on
7:35
gonna be hard times here cuz everything that we've gotten in the way when I made
7:51
which hands in your lap which he fled on foot take a long breath
7:56
and its let that without the side deeper and deeper with every breath you take
8:01
every beat of your heart I just when should give yourself permission
8:05
to allow yourself to go on a very short but amazingly powerful journey with me
8:10
as you focus all their attention on the interview rising relax those tiny
8:16
in your act relax them to the point
8:20
at their sole relaxed you couldn't actually
8:23
open them without pulling tension back into relaxed and Mac deeply
8:28
even more and when you know you've got can now relax
8:32
just test real quick to be sure they won't work perfect
8:38
now stop testing when you're sure at that level relaxation flow from the top
8:43
of your head all the way down to the tapes have you told
8:46
deeper and deeper with every breath you take an and repeated your heart I just
8:50
lech to relax as I kites you
8:53
inside deep inside your mind body and spirit is a place in absolute power
9:00
a place at absolute change place where you store things
9:04
are useful and sometimes things that were useful at one time
9:08
but not so useful anymore and what you imagine if you would
9:13
a portal some kind of person that you might be a glowing archway
9:17
I'm gonna physical some you might be an elevator door
9:21
some you might be a cellar door maybe it's a big ok ago with heavy knockers
9:24
whatever is for you Wenger noticed that
9:27
place inside and once you reach out your physical hands
9:32
cause that portal open way that's right natural Fria
9:35
as you enter that place inside whatcha walk inside that room
9:40
much notice which he inside the ship interesting moment
9:44
don't shake with pearly grey
9:47
the center in this room is this beautiful clone
9:51
our place in it radiates warmth and energy that just causes you to feel
10:01
freedom the flame for freedom inside
10:04
and on the wallet which look around may notice that they're certain
10:08
pieces of paper or it could be something else I know one person who went to their
10:13
they found that those things on the wall tiles that he had a break and smash in
10:17
bro company smashed him and all the sudden he felt liberated is all that
10:21
weight was lifted from his body in from his mind
10:24
whatever it is for you its peace is a paper great styles
10:27
that's OK too you know the process
10:31
now one set of tiles are papers or whatever
10:34
is in one color it represents all the positive experiences in life
10:38
all another color represent
10:41
on the last the positive experiences all the things you've been holding onto that
10:45
no longer certain that you're ready to let go of that you're willing to let go
10:49
and as if by some secret q1
10:53
those pieces of paper caught your attention and you walk over to and your
10:57
reach and I want you to touch set-piece paper
10:59
for that title every I want you to notice as you touch it that there's a
11:03
feeling your body that comes up
11:05
you touch it now this week and wish to take that thing off the wall
11:09
now to begin to hear smash it or crumple it up
11:12
on me get less than what it was and what I
11:15
as you begin to manipulate that interest in mind by as hell begins to change
11:21
feeling on you're finally ready to get rid of it
11:24
walk over stumble it up
11:28
thrown in the fire Marsh
11:31
wash feel that energy burn up
11:35
feel your body shape always right natural here
11:39
give yourself permission just let it go noticing how good you feel
11:43
and when you know that was all burned up and feel the energy released to whatever
11:48
degree you won't let yourself do that now
11:50
walk over to the next take it off the wall
11:55
known as we're in your body feel again crumpled up cracking up
11:59
make it smaller change know is how it changes the field when you're ready
12:06
walk over to that fire pit chuck it in the fire
12:09
wash feel it burn up I'm going to suggest that the what you get the body
12:16
mazing this experience is gonna be free but that's okay yourself
12:22
now which is systematically move through this rough
12:25
begin to remove all those things
12:30
from the wall that no longer serve walk over the fire pit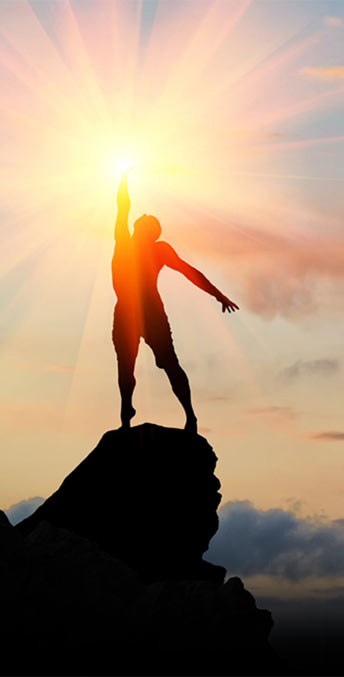 12:42
every piece be thorough you don't have to know what they are
12:46
you have to care all you need to know is that there that color
12:50
time it's time for them to go I want you know you've got
12:57
well you know the room is completely clean
13:00
for all the right reasons you know to silently notch ahead
13:07
and will follow the next part of our process her
13:14
income away for everybody did not
13:17
so you have more stuff than others that's okay
13:21
I'm teaching you something that she's yours for ever
13:25
that you can use whenever you want
13:28
to feel whatever you want and now it's a clean of all the last remaining
13:36
pieces notice how those glowing the pieces that remains positive experiences
13:41
and power increases everything
13:43
that makes you feel good about who you are out where you going
13:47
and who you're destined to become those energies begin to close stronger and
13:52
stronger earnings up one thing energy that vibrates from those pieces of paper
13:55
from those tiles or whatever it is
13:57
and they begin to expand and begin to merge
14:00
into one another becoming like a shield wallpaper coating the inside this room
14:05
feeling you with their radiant energizing you from the inside out
14:08
having that energy prickly upward and outward into every cell in every atom in
14:13
changing everything
14:16
that's ready willing to be changed problem rabies
14:20
and what every breath you take an
14:23
every beat of your heart this inexhaustible endless limitless source
14:28
to move you forward in life towards the things you want
14:32
both consciously and unconscious
14:36
so that tonight while you sleep
14:41
know why dream this process will continue even people
14:47
your mind body and spirit will systematically find everything that's
14:53
everything that's been holding you back
14:57
and take it off a law change it
15:00
such a way that it easily
15:03
removed from the body removed from the mine
15:07
and in its place wash
15:11
all this energy just double triples
15:15
grows stronger stronger with every breath
15:18
every beer unstoppable
15:22
entryway on gets better
15:28
in a moment not yet but in just a moment account 125 when I reached the number
15:34
five to emerge from the state bring all these wonderful
15:37
with you seeing the world for new lives from a new place from a new perspective
15:42
free that stuff seeing the world through the eyes
15:49
possibility through the eyes of excitement energy and enthusiasm
15:53
others feelings and treats and resources
15:57
drives you want me to accomplish what you want there
16:01
alike to feel them welling up inside
16:04
notice when they begin notice where they go
16:08
notice that there's a collar associated with those
16:12
trait desired attributes and now as I cannot
16:16
from 125 those feelings
16:20
energies attributes will simply begin
16:23
to grow stronger stronger
16:27
when I reached number five they'll reach unstoppable
16:30
ever increasing model in a way that's right and natural
16:34
combining with the work you've done
16:37
and supercharging you to move forward for all the right reasons number one
16:43
feel yourself returning this place we call reality
16:47
bringing with you a brand new reality
16:50
a reality where you can learn how to get rid of stuff
16:55
you no longer need to talk to you about come to some stuff maybe didn't know
17:01
you learned how to find the resources inside
17:05
you want that you need to move you forward in life
17:09
that inspire you to take powerful incisive action amplified
17:15
you to learn had a change
17:19
anyone sensation feeling our experience transmuted
17:22
into it opposite by choice
17:28
go free and magic mucho no next 20 minutes to happen
17:32
because it only gets better number two
17:36
all of my suggestions from me to you from you your unconscious mind
17:39
are not ten times more powerful than ever before ten times more permanent ten
17:44
times more unstoppable
17:46
and with every breath you take an every beat of your heart ladies and gentlemen
17:49
home get better number three
17:53
ladies and gentlemen is always at least three ways to solve any problem
17:58
always at least three solutions any situation or circumstance that you have
18:03
unconscious mind you're amazing create a faculty your problem solving centers
18:07
instantly completely online to generate those three solutions in the fastest
18:12
easiest most powerful way
18:15
for you and the good of all concerned number four
18:20
because it's all for you
18:23
you put in the time
18:26
you made the investment you came out here tonight you've done the work
18:32
paid the price of admission and the prices on
18:36
and it's true freedom now on the next count you can emerge from the state
18:42
only at the rate and speed that you know it's true that's you know you got it
18:48
from a new perspective that only gets better
18:52
number five take your time