THANK YOU!!
This is David from NLPPOWER.com
First off.
I am writing this email to say Thank You!
Several Months ago I asked you to cast a
vote for your favorite NLP practitioner
on a site called GlobalGurus.org
I just got the results in...
Guess Who Is Now Ranked #2 NLP Guru in The World?
You Guessed It...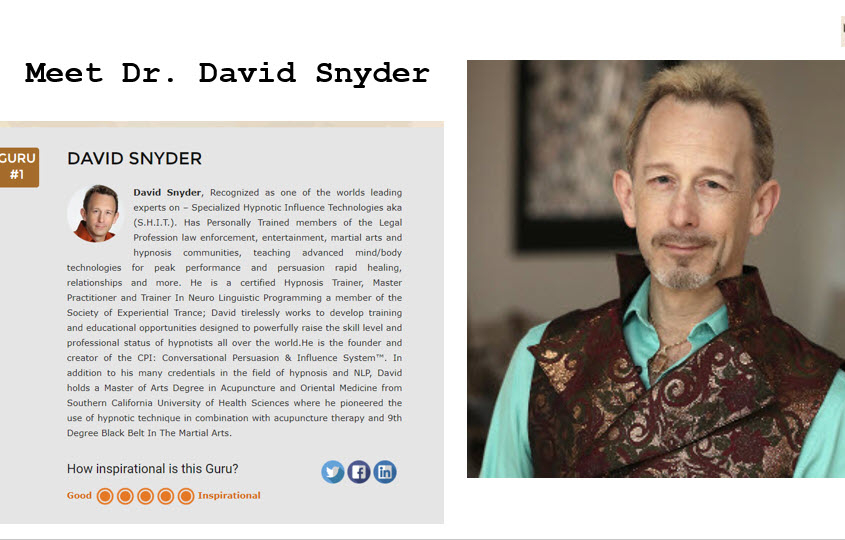 ...And I Have YOU To Thank For It!
I'm so excited About it  that I want to celebrate... IN LAS VEGAS.
So In Just over 11 Weeks...
At the Orleans Hotel and Casino, Las Vegas Nevada
July 26th - August 5th, 2021
I'll Be Holding a Special
11-Day Long Celebration.
...And You Are Invited 
Here's What I have planned...
While I am Out There I'll Be Teaching a BUNCH of Very Special Trainings and Workshops That...
...WILL CHANGE YOUR LIFE FOREVER!
July 26th-July 29th, 2021
FACE READING MASTER CLASS: 
Advanced Personality Profiling and
Therapeutic Applications Certification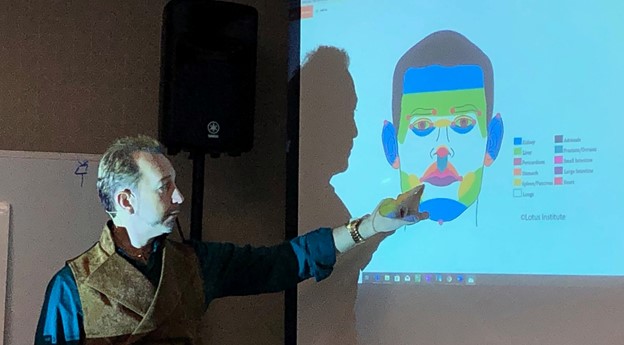 This 4-day certification intensive will Massively Empower You With  my FASTEST, EASIEST and MOST POWERFUL methods for Reading and Understanding People's Personality, Emotions and  using that information to influence for the better.
...in as little as 3 Minutes 
(some techniques are actually faster!)
You'll learn how to use those techniques to understand people, predict their behavior and use that information to...
Reprogram their subconscious mind
Eliminate Blocks to Success

Overcome Limiting Beliefs

Resolve Trauma's

And More
and Next...
July 30th - August 2nd, 2021
Hypnothoughts Live 2021:
Hypnosis Convention!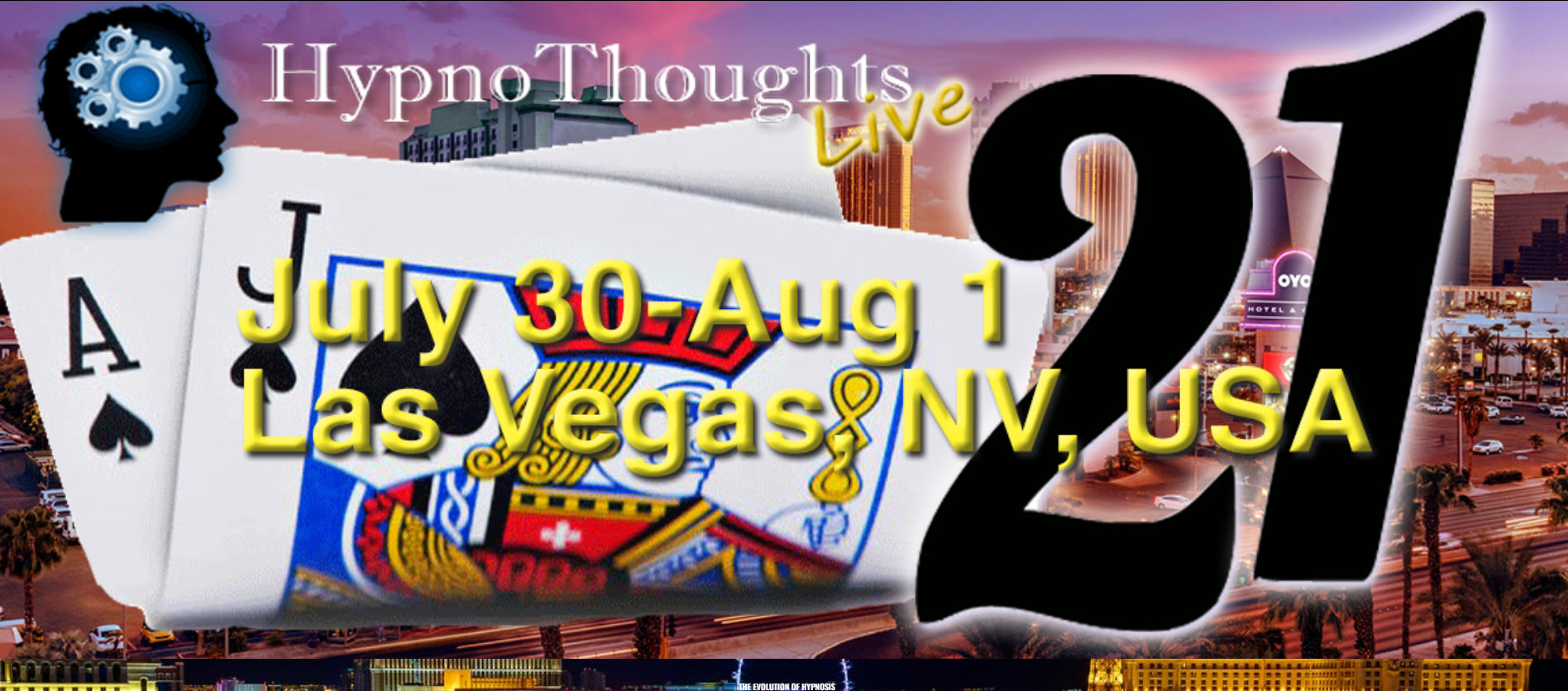 I'll Be Teaching Four Special Classes That Will
Super Charge Your Way To Success in a HUGE Way...
1. People Reading For Fun and Profit:
Face Reading and Body Language Secrets
For Speed Reading People
Understanding their Personality and
Predicting Their Behaviors
2. Seductive Story Telling Secrets:


Narrative Neuro-Science and the Art of




    Irresistible Persuasion:
   How To Use Conversational Hypnosis To Make People
Believe What You Say and Do What You Want Using
Neurologically Enhanced Stories and Metaphors
3. Law of Attraction Mastery: 
How To Manifest Anything You Want In Life
This was the most popular class I taught at last
years convention and  has been expanded and
revised to be even more powerful Than EVER.
4. Get Lucky for Life:
How To Reprogram Your Subconscious Mind
for Faster, and Easier Success, Wealth,
Health and Happiness
PLUS:
I've Worked Out a Special Deal Just For YOU!
I Negotiated With the promoters of Hypnothoughts Live 2021 Hypnosis Convention
So that You'll get FULL ACCESS To The Entire Three Days
of the Convention and EVERY presenter There in addition To Me
So If you Like Hypnosis Energy and NLP. ...
You Are Going Love This Event!
This is Going to be like Christmas In  July!!!
and Then finally...
August 2nd - August 5th, 2021
Sensuality Enhancement:
Erotic Hypnosis Made Easy
& Sexual Energy Secrets!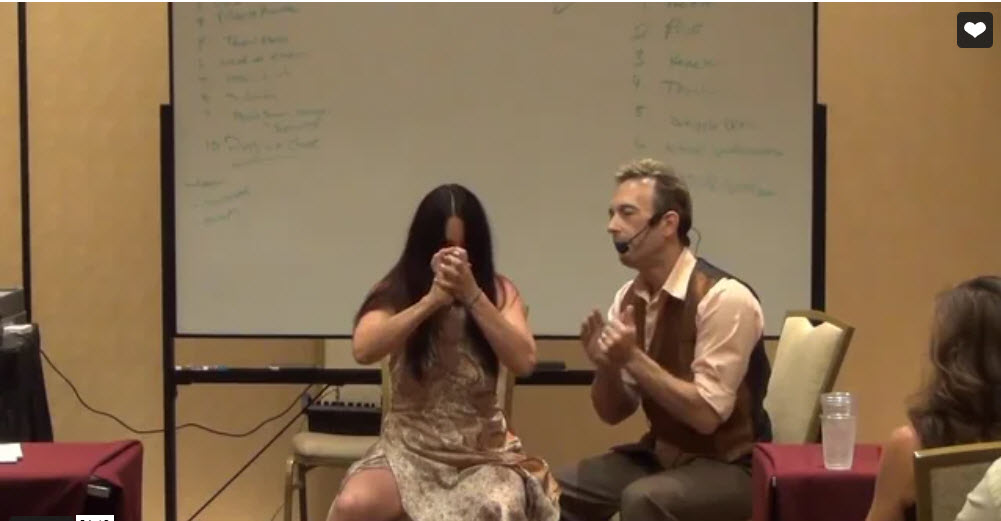 This 4-Day Hypnosis Certification Intensive is Ideal
for anyone interested in exploring the powers of hypnosis for
Fun, Pleasure, Intimacy and Connection...
I have a full write up of the class that I can send you if you
want to know more specifics
Hypnosis is an Important Life Skill and If You Aren't Using It
To Improve Every Aspect Of Your Life, Professional And
PERSONAL...You Are Really Missing Out.
Don't get left behind.
This Training Will Completely and Naturally Transform Your
Personal, Social and "Romantic Life Quickly!"
And if that's not enough for you to want to come out and
celebrate with me...
Here is what else You'll Get After You Claim Your Spot!
SPECIAL HYPNOTHOUGHTS ONLY BONUS
SUPER SEMINAR TRAINING DEAL!
Get Over $7720.00 In BONUS  MATERIALS
... ABSOLUTELY FREE!
---
Claim Your Spot at My Amazing Vegas Celebration Event  Now And...
You'll Get  ALL Of These Amazing Bonuses Valued
At OVER $7729.00  For FREE!
Here is a  Quick Summary Of What I am Giving You This Year!
BONUS:
FREE VIDEO COURSE:
Complete Secrets of Personality Transformation 3 Day Training and Certification $1950.00 Value.
FREE VIDEO COURSE:
Self Mastery Super Charger Home Study Course 14 DVD Quality Video  Set $497.00 Value 
FREE VIP  Ticket To Any LIVE Training Event. (O.M.G!)   $1950.00 VALUE
MY COMPLETE HTLIVE VIDEO LIBRARY ARCHIVE Including:

Erotic Hypnosis 2014:
Sensuality Enhancement: Secrets of Erotic Conversational Hypnosis
2-Day Post Conference Event On Video $997.00 VALUE  YOURS FREE!
Erotic Hypnosis 2015
Beyond Orgasm - Orgasm On Command & Healing Through Pleasure
2-Day Post Conference Event On Video  $997.00 VALUE YOURS FREE!
Instant Conversational Hypnosis 2013
(3-Hour VIDEO Training) $297.00 Value                         

YOURS FREE!

Attractivation 2013
(2-HourVIDEO Training)  $197.00 Value                       

 YOURS FREE!

Energy Hypnosis - Speed Healing 2013
(1-Hour VIDEO Training) $97.00 Value                           

YOURS FREE!

Instant Conversational Hypnosis 2 2014
(2-Hour VIDEO Training) $197.00 Value                       

  YOURS FREE!

Speed Healing - Energy Hypnosis 2014
(2-Hour Training) $197.00 Value                                 

   YOURS FREE!

Attraction Mastery 2014
(2-Hour Training) - $197.00 Value                                   

YOURS FREE!

Lie To Me IF You DARE... How To Catch a Liar  2015
(2-Hour Training) $197.00 Value                                     

YOURS FREE!

Instant Conversational Hypnosis 2015
(One-Hour VIDEO Training) $97.00 Value                         

YOURS FREE!
Whew... Okay... Maybe I am Going A Little Overboard But ...
Heck... How Often Does a Person Get Voted One of the
Top 2 NLP Trainers in the world?
The simple truth is YOU made that possible. And
I think YOU DESERVE a Really Big Thank You.
So for the next 15 Days...
Until May 23rd, 2021, 11:59 PM
You can get all the amazing trainings and bonuses
spend an entire week hanging out with me in Las
Vegas
AND Get Over $7729.00 in FREE BONUS TRAINING MATERIALS...
Normally In Would Be Charging Well Over $11,000.00 For This Level Of Training
And Because I want YOU To know how grateful I am For Your Ongoing Love and Support
I've giving you All 11-Days, plus the MASSIVE Video Archive For One Super Low, One-Time Investment of Only $1897.00!
Payment plans are available upon request but
...WE CAN'T KEEP THE TUITION THIS LOW FOR LONG -
Our Hypnothoughts Live Specials-ALWAYS SELL OUT FAST and ...
THIS EVENT WILL SELL OUT REALLY FAST!
Because The Convention will be raising Its rates very soon so my
arrangement with them only allows me to grant this
VIP FULL MONTY -
MONDO SUPREMO PACKAGE

EXPIRES
May 23rd 2021
11:59 PM
Obviously With Over 174,000 Subscribers, Space Is Very Limited So You Really Need To Jump On This Now Before Someone Else Claims Your Spot!
THIS EVENT WILL SELL OUT!
Get Yours NOW!