Get Three Amazing Events = 11 Days of The Best Hypnosis Training Ever
for For One Low Investment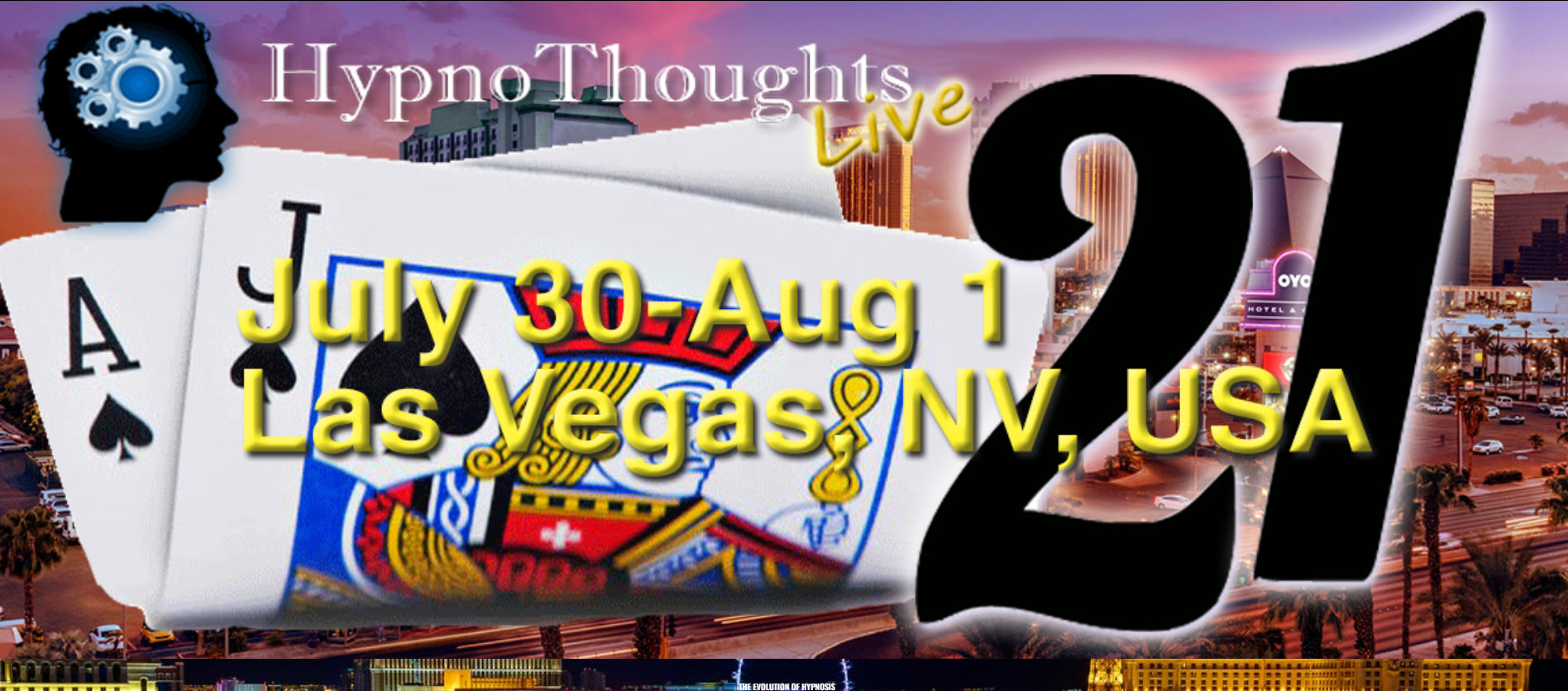 What If You Could Read and Understand People
Instantly Just By Looking at Their Face...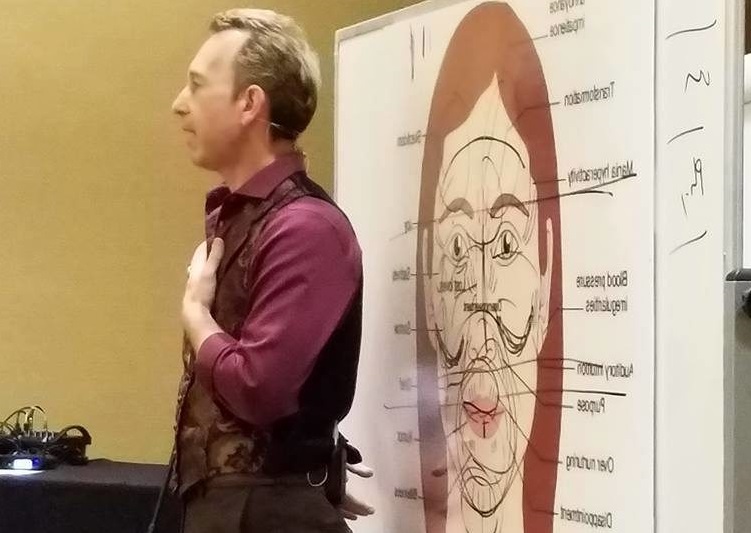 Coming To Las Vegas
July 26-29, 2021
Face Reading Master Class:
4-Day Speed Personality Profiling and
Therapeutic Interventions
Is it really possible to look at the markings on a persons face and instantly know things about them, even "secret" things like
How They Think Feel And Behave

Their Current State of Physical and Emotional Health

What Ages Their Most Significant Traumas Occurred

Which Traumas or Types of Trauma They've Actually Repressed or Forgotten about

Their Relationships with Their Parents and Siblings
What if what you could read and understand about your partners, lovers, clients and associates didn't actually stop there what if you could also...
What if Could Actually Read Repressed Emotions on your Clients Face and Automatically Unlock Them and




Resolve Them In Minutes!

Know How They Make Decisions and the best way to influence them to do what you want them to do

Determine How Sexual or Romantically Compatible With Their Partners They Are

And So Much More
Chinese Face Reading has over 2500 years of empirical observational pattern recognition practice and application to support it and has been used extensively since the time of the Yellow Emperor to successfully diagnose human beings on practically every level of human endeavor from how to diagnose and treat the human body and energy system to advanced personality profiling, lie detection and credibility validation. In modern, updated approach to reading faces and understanding people you'll rapidly discover how these amazing methods of "Speed Profiling" will give you a MASSIVE Advantage when dealing with 
Clients

Associates

Friends

Family

Business Partners

And More
This system has profoundly impacted the way I influence and understand humans, deal with patients and clients and my relationships with everyone I meet... And It Can Give You A Truly Game-Changing Advantage In Every Aspect of Your Life Too.
So, if any of the above sounds intriguing, Keep Reading Because It Absolutely Gets Better!
Imagine This for A Moment if You Will...
What if YOU Could Also...
Discover The Hidden Wisdom, Talents and Secret Abilities You didn't know you had, 
Find Your Life Purpose and Become More Fully On Your Path To Fulfillment Than Ever Before
What if everything you needed to know to discover learn and unlock your own inner wisdom,




power and abilities were actually hidden in the features of your face.
Well That Is Exactly What The Ancient and Highly Effective Art of Chinese Face Reading Promises To Do
For You.
Based on the same ancient foundations as Acupuncture and Chinese Medicine. Face Reading and Chinese Medical
Hypnotherapy Give Us A Comprehensive Understanding of over 2500 Years of Chinese Medical Psychology and Psychotherapy.
This Energy-Based Approach To Releasing Traumas, Removing Blocks To Success, Resolving and Releasing Guilt, Shame, Anger, Rage, Sadness, Grief, Self Hatred, Fear and practically any negative or traumatic emotional event.
How would your life change if you had the ability to tell just by looking at a persons face Exactly How They Tend To Think Feel And Behave?
What if your subject/partner/employee/boss/prospects face actually revealed the very best way to deal with
them i.e.
Resolving Conflicts
Overcoming Objections
Releasing Traumas
How Suggestible They Might Be
Where, When, how their traumas first began,
The hidden traumas and beliefs they have suppressed, or forgotten about that are driving their behaviors
and ruining their lives, health, relationships and chances for success.
Chinese Face Reading and its unique energy-based form of hypnotherapy-like techniques allow us to visually track the roots of
many forms of psycho-somatic illness and "toxified trauma" and...
..using powerful energy-based hypnosis and conversational hypnosis methods
to you'll learn to unpack and resolve them forever.
For over 2500 years Face Reading has been a valid form of Chinese Medicine and a valuable Observational Energy-Based
Psychological Science and...
actually forms one of the earliest and most solid foundations of Chinese Medical Diagnosis, Assessment and
Treatment of Physical and Emotional Illness.
But the applications of this amazing science reach far beyond medical applications are used extensively in:
Business: Sales,

Marketing, Recruiting-finding the right person for the right positions
Legal Professions:

Jury Selection, Depositions, Profiling, Cross Examination, Lie Detection and even Psychopathies!

Sports: Performance

Enhancement, Selecting Sports Activities Based On a persons unique

constitutional and energetic potentials

Love and Romance: Face Reading is and Continues To Be Used Extensively To Determine Romantic
and Sexual Compatibility
Finding Your Life Purpose:
In this fascinating  4-Day Face Reading Fuller Immersion Master Class Certification
You will get
a deep dive training in how to precisely, easily and rapidly assess,
unlock and use Real Face Reading, Vibrational and Conversational
Hypnotherapy Techniques to
Find, Unpack and Resolve physical, mental and

emotional pain, trauma and more.
You'll learn to create powerful

lasting changes that

will literally appear or disappear from your clients faces as you




progress through the work.
You'll be amazed at how many times those changes actually happen right before your eyes as their emotions, body feelings, markings and features morph
... Changes that you can literally see on their faces as their emotions, body feelings and the markings and features of their face change right before your eyes.
This 4-Day Face Reading Full Immersion Intensive will give you some of the most powerful tools for understanding, unlocking and resolving client issues and You Will - Get the master keys to understanding yourself, reading anyone instantly and influencing their behavior
This class is pure vibrational alchemy and will only be offered One Time This Year at Hypnothoughts 2021 as a Pre Conference Training and Certification.
Don't Miss It, Or You may not be able to look at yourself in the Mirror!
Dates for this amazing 11-Day Training Extravaganza Are As Follows:
July, 26th-29th, 2021


4-Day

Face Reading Master Class Certification Intensive


July 30th

, to August 1st,2021


Hypnothoughts Live 2021 Worlds Largest Hypnosis Convention

August 2nd-5th, 2021


Sensuality Enhancement - Sexual Energy Secrets and Erotic Hypnosis Made
Easy

Early Bird Discount Expires:
WARNING: This Offer Closes in
(Open Now)
CLICK THIS "BIG-ASSED" SIGN UP LINK RIGHT NOW
TO ENROLL FOR Both Pre, Post and Convention Now!
4-Day Face Reading Speed Profiling
And Therapeutic Interventions Master Class