CPI, NLP, or Killer Influence
Graduates Only…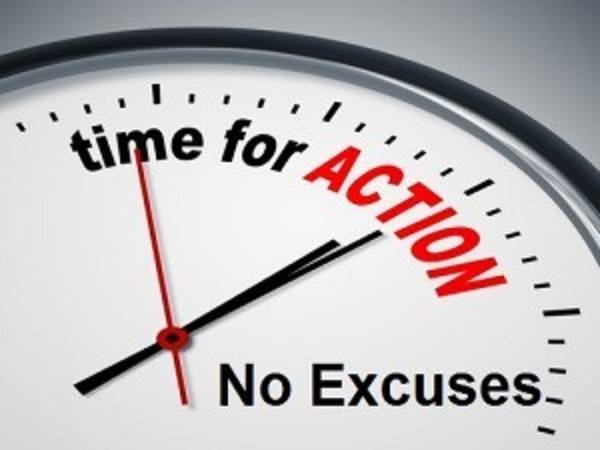 Time To Up Your Game…
 
{!firstname_fix} 
This is David Snyder From NLPPOWER and
Real-World Hypnosis .com
I'm reaching out to you today {!firstname_fix}
because you are a graduate of either our
or
Killer Influence: Secrets of Covert Hypnosis
Four Day Boot Camp Training Program.
I am truly excited to let you know about something new
and exciting that after close to 7 years of intensive study
and research we have discovered can really take your
hypnotic persuasion skills to the next level
And I Truly believe that if you are ready to move
into the next level Of your persuasion and influence
journey,  and if you would like to know Exactly
how to keep your audience spell bound,

hanging on your every Word

and literally, psychologically primed to follow your lead.
This could be the single most important message
you ever read.
So Let me ask you this…
Have you ever wondered how speakers like:
T. Harv Ecker,
Lisa Sasevich,
Tony Robbins 
Robert Allen
and others Successful Millionaire Teachers, Speakers And Leaders… 
Conversationally Trance Their Followers Into Such an Intense
Practically Irresistible Buying Frenzy that They Rabidly Stampede
to The Back of the Room to Buy Everything They Are Offering?
Would You Like to Know Exactly How To…?
Spiritual Teachers, Rabbis, Guru's Faith Healers Evangelists and More  can create powerful states of transformation and even ecstasy in their listeners and followers Just By Talking?
How Expert Interrogators and Kinesic Interviewers
Cops, FBI and CIA …
Seduce Perpetrators, Criminals and Terrorists Into giving up the most intimate details of their Crimes, Operations, lives and make them honestly want to tell them their secrets?
How Politicians and expert Public Relations Professionals Secretly Prime the subconscious minds of the public to think and behave in predictable and strategic ways.
And of course ..
If any of this sounds even remotely intriguing…
I'd Like To Invite You To A Very Special  3-Day By-Invitation-Only
Training at My Secret Facility in Solana Beach California
One Time Special Event Will Be Held
December 6th – 8th 2019
In San Diego California
From 9:00 AM to 6:00 PM and Will Include Deep Immersion Into
The Most Powerful Form of Human Influence the World Has EVER Known.
Neuroscience of Narrative Influence
& Hypnotic Persuasion!
This Core Hypnotic Weapon of Mass Control "Can" Quickly:
Hypnotize Anyone Without Them Knowing It

Change the Beliefs, Attitudes and the Resulting Behaviors of an Entire Room, Group or Population in Minutes!

Generate God-like Levels of Rapport, Chemistry, Connection and Social Status

Overcome and Remove Resistance to Any Persuasive Message You Want to Deliver

Seduce Even the Most Hard-Hearted People to Your Way of Thinking and Siding with You!

Make People Like Trust and Love You in Minutes

Reprogram the Subconscious Mind of Your Listeners

Captivate Audiences and Generate an Intense Buying Frenzy Within Them

Inspire People to Reveal Their Most Private Secrets…

Hypnotize Large Groups of People Covertly, … At Will
There has never been a training that goes this far into
the neuro-science, methods, and mechanics for preciselyHOW To Create and Use Story and Metaphor to influence
human beings to believe what you say
and do what you want…EVER.
The information Taught Exclusively in This One Time Live
Special Training Will Only Be Revealed To Those Who Are
Registered and in the Room On December 6th– 8th 2019.
But I do have to warn you, this IS the only CPI Level Two
Training Scheduled For 2019 and 2020.– If you miss this one its probably going to be a couple
years before we get to it again.And My facility only holds a small number of advanced
students at a time so… I guess what I am trying to say is…
We can only hold 16 at my facility so
Please Jump In ASAP.

 
Please Note:
This class is ONLY for people who have either attended my
CPI – Real World Conversational Hypnosis Live Training

My Real-World NLP – Practitioner Level Training
If you have not attended one of the
events listed above…
This is not the training for you!
Stephanie has been given explicit instructions regarding
pre-requisites for CPI-Level 2
If you have questions about where to go for the
pre-requisite courses reach out to Stephanie@nlppower.com
or call 858 282 4663
I recommend if you don't have the pre-requisites you
jump in that class asap.
This is NOT For people who are "just curious" this is a deep level immersion into the one Most Powerful Mind-Control Skill Sets on History and…
This is NOT Hype, B.S. Or Psychobabble!
 
This is a hard-core deep dive into the neuroscience of narrative persuasion, how it works. Why it works, and most importantly how to make it work for you under any situation of circumstance.
The Power of Story and Metaphor Has Literally Dictated the Course and Development of Human History Since Mankind First Learned to Communicate…
And Using It the Way We Teach You Can…
Get You More Money and Financial Success Than You Ever Dreamed Possible!

More Love, Pleasure and "Intimacy" Than A Person Can Handle

Win Interviews, promotions, Increase your sales

Reprogram your Subconscious Mind

Remove Blocks to Your Success

Become a Relationship Magnet

Up Your Charisma and Confidence
 Talk to You Soon. 
Sincerely, 
Your Friend, 
David 
PS:  There is no guarantee I will ever teach this material again for quite some time.  Hurry Before Someone
Takes Your Seat…
November 15, 2019
at 11:59 PM

Before You Register, you may want to personally give me a call or email 858 282 4663 or stephanie@nlppower.com we will be happy to directly answer any questions you may have.
PPS: Please note, We ARE getting a lot of calls So If you can't get through Keep Trying.  If you go to register and the page is gone it means we have hit our quota.So, if you know you want to learn this information and use it to get everything you want in life Do It Now!
Be Sure to Register Now Before Someone Else Takes Your Seat.
 November 15, 2019
at 11:59 PM