Releasing Trauma Rapidly!
COMING TO HYPNOTHOUGHTS LIVE  Hypnosis Convention 2017


SPEED HEALING: How to Heal Physical and Emotional Pain in 9 Minutes or Less
Energy Hypnosis and Vibrational Hypnotherapy
One Day Intensive and Certification
http://www.nlppower.com/speed-healing
United Kingdom June 21-25, 2017
Real World Hypnosis and Hypnotherapy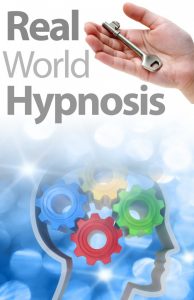 5 Day Vibrational Hypnotherapy Certification Intensive
Peterborough United Kingdom,
June 21-25th, 2017
Discover the power of Integrated Therapies for Rapid Release of Physical and Emotional Conditions of a Psycho Somatic Or Memory Based Origin. The Most Powerful, FAST, Easy and Effective Approaching To Rapid Relief of Acute and Chronic Pain, Fears, Phobias, Post Traumatic Stress, Addictions and More!
Quick Question...
Do You Have Any Physical, Emotional or Behavioral Issues That Disturb You?
We Offer All Prospective Clients a FREE 30 Minute Consultation To Determine IF your Case Is a Fit For Our Methods.
After your consultation we will discuss strategies and tactics for getting your situation resolved in the shortest amount of time possible.
When you are ready to Schedule Your FREE 30 Minute Consultation Give my Office a Call At 858-481-1438
Talk To You Soon.
Sincerely,
Your Friend,

David Snyder
https://www.nlppower.com/wp-content/uploads/2016/07/NLPPOWER-LOGO-2-300x62.png
0
0
david
https://www.nlppower.com/wp-content/uploads/2016/07/NLPPOWER-LOGO-2-300x62.png
david
2017-05-22 21:48:01
2022-01-03 03:42:28
Trauma Release | Hypnosis Demonstration | SPEED HEALING: Releasing Trauma in 9 Minutes Or Less