REAL WORLD
Hypnosis Training:
"Sneak Preview Two"
"Pillars of Power"
Are You Ready To Take Your Hypnosis Skills To The NEXT Level?
Discover The Power of Real World Hypnosis!
Get the Ability to Hypnotize Anyone, Any Time Any Place For Any Reason... And The Confidence To KNOW You Can Do It!
Secrets of Instant and Rapid Inductions
Remove Pain, Fear, And Limiting Beliefs in Minutes
Dissolve the Blocks To Your Success Tap into The Laws of Attraction
Build a 6 Figure business Helping Others and Yourself At the same Time
Discover the Most EFFECTIVE Hypnosis System On The Planet
Conversational Hypnosis
Non Verbal Hypnosis
Energy Hypnosis
Advanced Mind Body Methods for Deep Permanent Powerful Change and So Much More...
Are You Ready To Learn The Conversational Hypnosis Techniques That No One Can Stop and No One Can Detect? Top Secret Methods of Covert Hypnotic Influence That Easily Allow You To Secretly Hypnotize Someone Without Them Knowing You Are Doing It?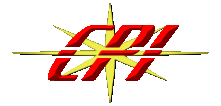 0
0
david
https://www.nlppower.com/wp-content/uploads/2016/07/NLPPOWER-LOGO-2-300x62.png
david
2015-07-26 06:08:36
2022-01-03 03:44:58
Hypnotherapy Certification- Real World Hypnosis Sneak Preview Two